DevOps is critical to successful software development
DevOps solutions are a set of practices that synergize software development (Dev) and IT operations (Ops) to improve software quality, provide continuous development, and shorten the software development lifecycle.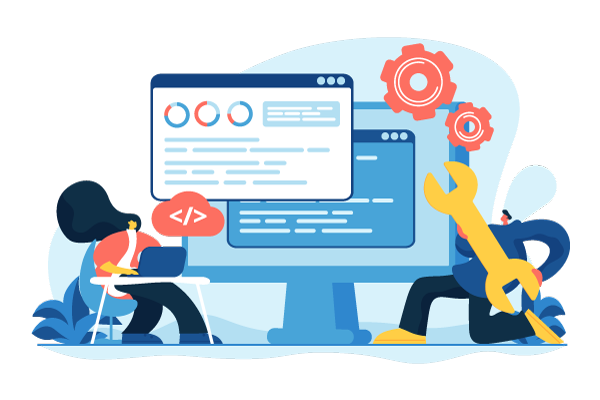 DevOps Consulting Services Address Multiple Challenges
DevOps consulting streamlines processes across your development, operations, and security teams to solve challenges that include:

Delayed software updates

Slow IT infrastructure implementation

Lack of Collaboration Across Production Environment

Delayed Bug Fixing

Inefficient Testing Processes

Lack of Automation

Slow Software Delivery

Decreased Software Quality

Inferior User Experiences
The Moonswitch DevOps Approach


Accelerate your software development cycle, solve challenges, lower costs, drive efficiency, and improve customer experiences with Moonswitch's DevOps Consulting.


Here's how it works:
DevOps Consulting FAQ
Below are some of our most common questions. If you have additional questions, please get in touch via our contact page.
Maximize Your DevOps Strategy with Moonswitch
Moonswitch's team comprises expert software engineers and IT professionals that back their methods with decades of experience. Contact us to learn more about how DevOps can improve the efficiency, speed, and security of your software development lifecycle to produce superior user experiences.